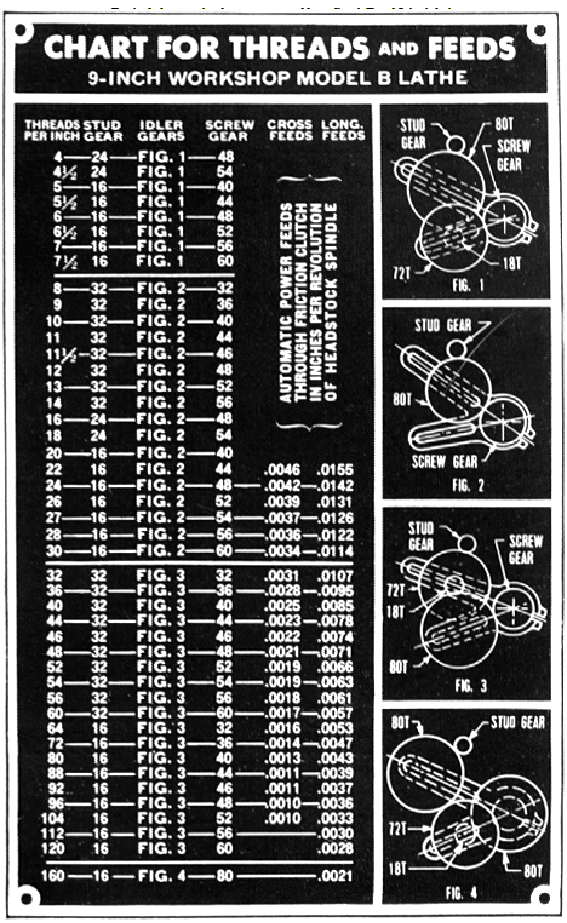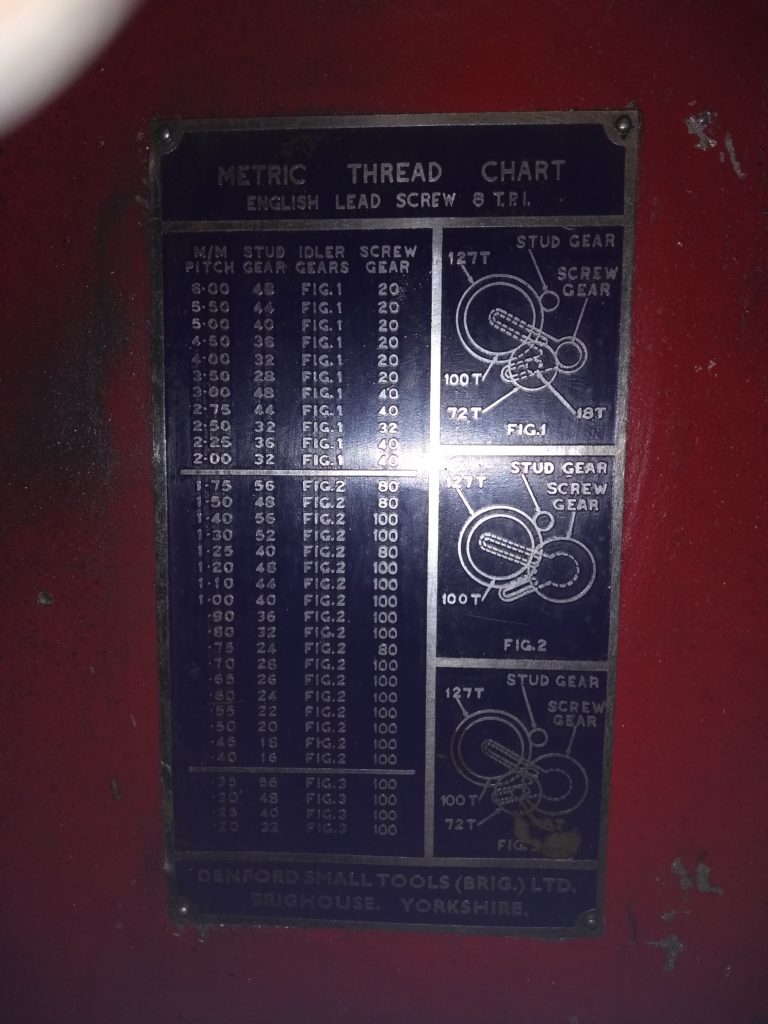 Here is a gearing program that runs on Linux (wine) or Windows that can be used to deduce other gear combinations. Note that the 127/100 compound gear is not used. This magical gear is what makes the lathe exactly metric. The lathe, like most, has an 8 TPI imperial lead screw. The 127/100 effectively allows the imperial lead screw to have a 100 metric divisions. This is because 1 inch is equal to 25.4 mm and therefore 50 inches is exactly 127 centimeters. Therefore, 254 / 2 is 127 and 127 is prime. Which means its not possible to get a smaller gear that will divide exactly.
lead screw
inches
mm
equivalent teeth
on theoretical
compound gear
8
1
25.4
1016
4
1/2
12.7
508
As you can see the table above lists theoretical gears with impractical numbers of teeth. This is made practical by another compound gear the 72 / 18 which is a ratio of a 1 / 4. 12.7mm / 508 is 0.25 which provides the metric basis to work with. The other gears provide ratios of on this.
This is a link to an online gear calculator.